The Retailer - Customer Relationship Is All In The Data!
By Sandie Overtveld, VP Sales, APAC, Zendesk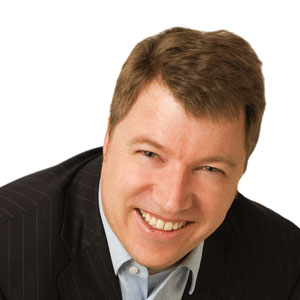 Sandie Overtveld, VP Sales, APAC, Zendesk
When you look back ten years ago, the relationship between retailers and customers was limited. It was the beginning of a technology revolution with smartphones still in their infancy and social media mainly used by early adopters for individual conversations. At that time, customers were really no more than a number and customer service was focused on what the retailer needed; not the customer. Essentially, the retailer didn't really have much visibility or knowledge of the customer, and to a certain extent, didn't really care.
There were few options available for customers to engage with retailers other than visiting a physical store, waiting patiently on a phone or sending an email; and it really was primarily one-way communication; from the customer to the retailer when they had a problem.
Today, so much has changed. The retailer – customer relationship paradigm has almost flipped completely to where the customer is in control. The communication lines are now two-way with the retailer able to push personalised information to a customer in an instant and often during mid-purchase online. All of this communication has led to a significant increase in data. It has created an opportunity for retailers to better understand their customers and to use that information to make more strategic business decisions.
SO WHAT HAS CHANGED?
This shift has been the result of a number of elements coming together. There has been a rise in use of social media enabling consumers to praise or deride a business in front of a vast audience based on their experiences. We call this the 'Promoter Economy'.
There have been a number of developments in communication technologies such as chat and message making instant communication simple and effective. This has fuelled a focus on an omni-channel communication strategy among retailers who want to make it easier for customers to reach them using the mediums they feel most comfortable using whether its social media, phone, email, chat or message.
The emergence of big data has given retailers the opportunity to make the most of the information they gather during their interactions and engagement with their customers to understand them better.
This has enabled a single view of the customer that can be shared across the whole business.

"Data Is The Key For Retailers To Know Who Their Customers Are, What They're Buying, What They Are Doing At The Time Of Purchase And What Issues They May Be Having"

Finally, the evolution of AI and machine learning has helped retailers to learn from the data they have; and to use that knowledge to make better business decisions. It has created efficiencies in and a better understanding of customer service establishing a much more intelligent self service option for consumers to be able to help themselves, reducing the strain on customer service teams who are struggling to manage volume.

All of this has created a change in focus from the more successful retailers to place the customer at the centre of everything they do, it's about the life time value of the customer. So with all of the information at their fingertips, what do retailers need to do to make sure it's working for them?

MAKE IT PERSONAL

Consumers want a personal relationship with a retailer they're not interested in blanket marketing spam. Data is the key for retailers to know who their customers are, what they're buying, what they are doing at the time of purchase and what issues they may be having. We're seeing more personalisation tools pop up like beacons and loyalty apps, tailored recommendations, customised rewards and even personalised in-store experiences.

Retailers need to understand how to combine historical data with individual customer activity from websites, mobile apps, and other digital interactions so they can guide customers through new product experiences, provide relevant information to avoid support issues, and give more tailored recommendations. It's about creating that personalised experience but also about being a trusted partner.

CARE ABOUT SECURITY

Retailers know that securing customer's information is a minimum requirement for building and maintaining customer trust. More payment types, personalisation, social media shopping and sharing, all increase the complexity of securing your customers data. Shoppers want to know their data and financial information is safe before purchasing from you.

With so much information stored in the cloud, it's important to know the security elements offered by cloud providers. Can they provide assurance about the security of their data stores and locations, and their networks? Is it protected by the necessary firewalls? Can they confirm their networks are subject to regular audits? How often do they test and scan their product or service?

For today's retailers to be successful, they must be willing to make mistakes – embrace new technologies, learn as they go and remain open to change as customer demands and habits continually evolve. It's not just about understanding the customer but about using that knowledge to create a personal and long term relationship with them based on their terms. It's also about respecting them and their information. A single blip can ruin a relationship.

Zendesk builds software for betterment of customer relationships. It empowers organizations to improve customer engagement and understand their customers better. Founded in 2007, the company is presently headquartered in San Francisco, U.S with offices around the world including in Singapore.