Dark Side of e-Commerce
By Poh Huat Lee, Head of Ecosystem Risk, APAC and CEMEA , Visa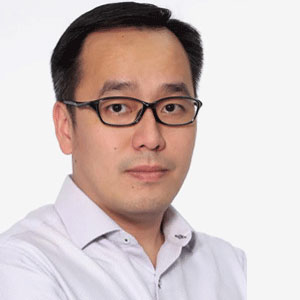 Poh Huat Lee, Head of Ecosystem Risk, APAC and CEMEA , Visa
Have you ever bought medication online and found it to be a deal almost too good to be true? Drugs for less on the internet may be dodgier than you think. While some of these drugs have no bad health consequences for most consumers, others are less lucky where illnesses have been sub-optimally treated – even leading to deaths. There is a worrying rise in the number of cases of consumers who obtained medication from unverified, and sometimes illegal sources. Visa figures alone point to a five-fold increase over the past 2 years in the Asia-Pacific region.
To combat this scourge, Risk Managers have a front-line role in keeping rogue merchants at bay. The modern role of Risk Managers at banks has moved beyond traditional credit risk management to one that is closely tied to protecting the overall trust of consumers with online payments. With the rising trend of outsourcing among banks, Risk Managers need to examine new ways to curb the possibility of such merchants exploiting this weak link to facilitate illegitimate transactions.
Processing transactions from such dubious merchants not only contravene laws, it also undermines consumer trust and the willingness to buy online. Needless to say, security and the integrity of the payment system is a shared responsibility and this means it is in everyone's interest to weed out illegal merchants and its potential side effects.

Transparency is one of the key reasons electronic payment is preferred over cash. Therefore, the key task for Risk Managers is to utilize this advantage in the fight against illegal merchants. Here are other fundamental principles that Risk Managers at banks need to adopt when dealing with new merchants:

Outsourcing Relates to Function and Not Accountability: For every part of the business that is outsourced, Risk Managers have to ensure full oversight of these third-parties. Outsourcing introduces unknown risks to the whole organization so good risk management during on-boarding ads an extra layer of defense against these external threats.

Merchant On-boarding Due Diligence is Crucial: When new merchants join a network, they could also introduce risk to the ecosystem. It is incredibly important that all entrants are vetted thoroughly beforehand. This will ensure that there is clarity in what the merchant actually sells and that these are not shell companies with nefarious intent.

Active Monitoring of Transactions: Even as the volume of e-Commerce around the world is increasing, tools are available to help sieve out problem areas. Advances in analytics and technology today means that Risk Managers can spot high risk transactions in real-time. For instance, spikes in sales volumes are typical tell-tale signs of fraud where Risk Managers need to focus.

Curbing illegal pharmaceutical merchants means cutting away one growing source of online fraud. Stopping fraud before it even begins is the most effective risk management policy. When Risk Managers apply these best practices, fraud has less chance to rear its ugly head.